BentoBox for Multi-Unit Restaurants
Scale your restaurant business with a website that features each of your locations, menus, hours and more.
"I like that I can easily add on locations or change menu information. Overall, I love our website. It's functional, user-friendly and looks awesome."
Deborah Kirkland | Director of Marketing | Surcheros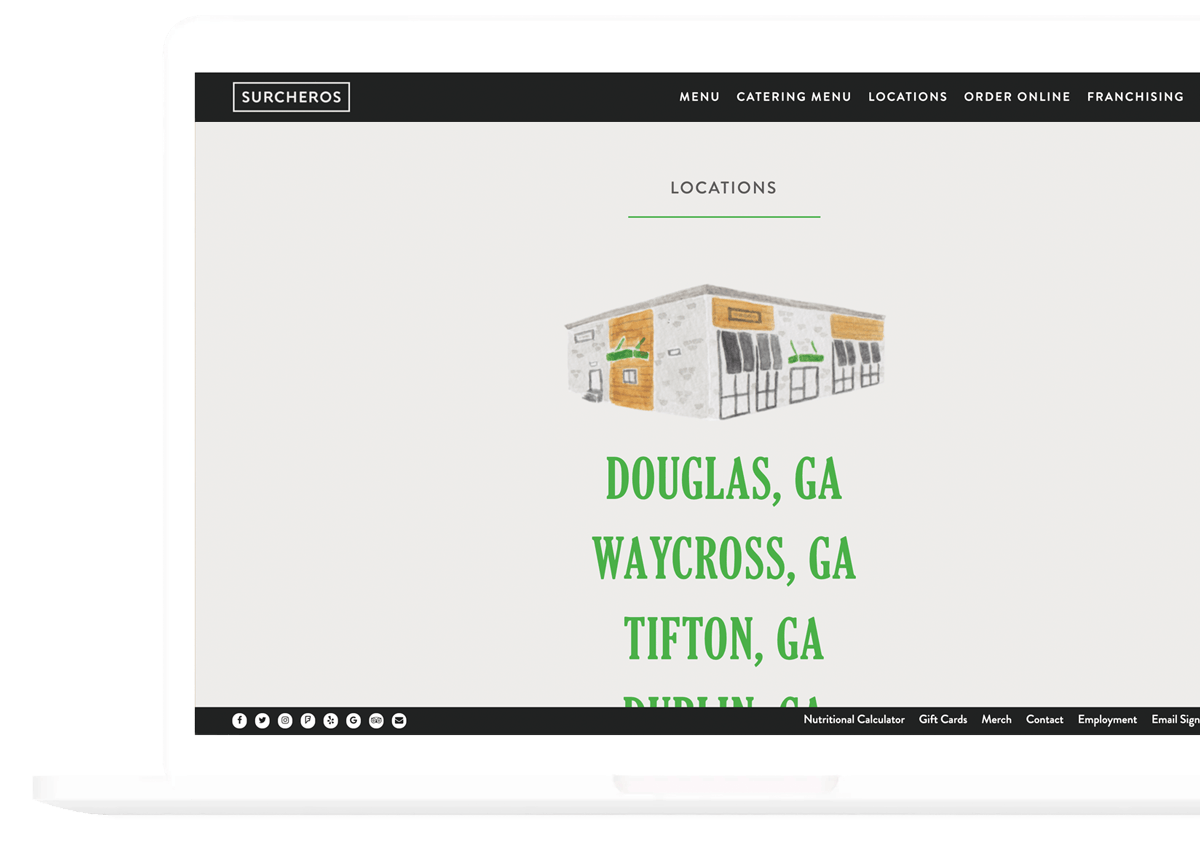 Maximize Your SEO
Drive more traffic to your website with tools that meet your needs. Best practices built in.

Stay Connected
Easy-to-understand website analytics and insights. Social integrations connect you to your guests.

Empower Your Operators
Give GMs a simple platform to update menus, edit info and manage orders in seconds, not days.

Drive Website Engagement
Provide a cohesive guest experience with a store locator, one-click calls, hours, directions and more.

More Online Revenue
Save your team time, reach your audience faster and convert your website traffic into sales with automation.
Streamline Your Operations
Add locations, consolidate platforms and remove barriers between locations in one dashboard.